The deadline for the Honors Housing Scholarships has been extended to June 1, 2020.
The IU South Bend Honors Program
The IU South Bend Honors Program offers motivated students the opportunity for an enriched and unique college experience.
The Honors Program is a community of students who are given an extraordinary chance to reach their full academic potential.
No matter what their professional or life goals may be, the Honors Program will work to make their college experience meaningful and one that constructs a strong foundation for the rest of their lives.
Honors Club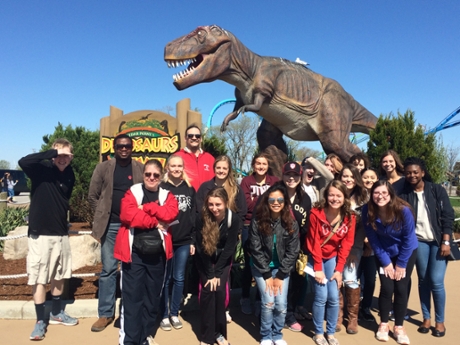 Students who work to maintain academic excellence now have a club on campus which allows them to meet other students, like themselves. All members of the Honors Program are admitted as members of the IU South Bend Honors Club. 
The purpose of the Club is to provide students in the Program with a community of like-minded individuals as well as a social outlet for rest and relaxation. The Club serves to promote collaboration among its members and to encourage new student participation. It also encourages students to be involved on campus and within the local community. In short, the Club helps build relationships and social networks among some of the most highly motivated students and faculty on our campus—a benefit that will serve students well long into the future as they seek employment and admission to graduate and professional school programs.
As a group, club members have group study sessions, movie nights, pizza parties, and they take trips. 
Honors students have taken all expense paid trips to the Art Institute in Chicago, the Rock and Roll Hall of Fame in Ohio, as well to Washington DC. Club activities are very strongly encouraged and will contribute to a more fulfilling college experience.