About the Titan Success Center
The Titan Success Center (TSC) was established in 2015. Our holistic approach to academic success ensures that students have the resources and skills they need to thrive in college and beyond. We provide the support students need to reach their graduation goals and create fulfilling lives. It is our goal to assist IU South Bend students in realizing their potential for success.
Taking a holistic approach to academic success means recognizing that students have a variety of needs that must be met in order for them to succeed in college. We work with them on academic and non-academic concerns, including personal, social, and financial matters.
TSC is a supportive community of success coaches and IU South Bend campus and community partners. We work alongside academic advisors, financial-aid counselors, faculty, and others to provide the full range of support our students need.
All students have access to our services. We offer additional outreach to students who have completed fewer than 30 credit hours, students who struggled in high school, African American and Latinx students, 21

st

Century and Frank O'Bannon Scholars, and Leadership Academy and Guided Pathways Academy scholars.
You belong here. You can do this. We're here to help!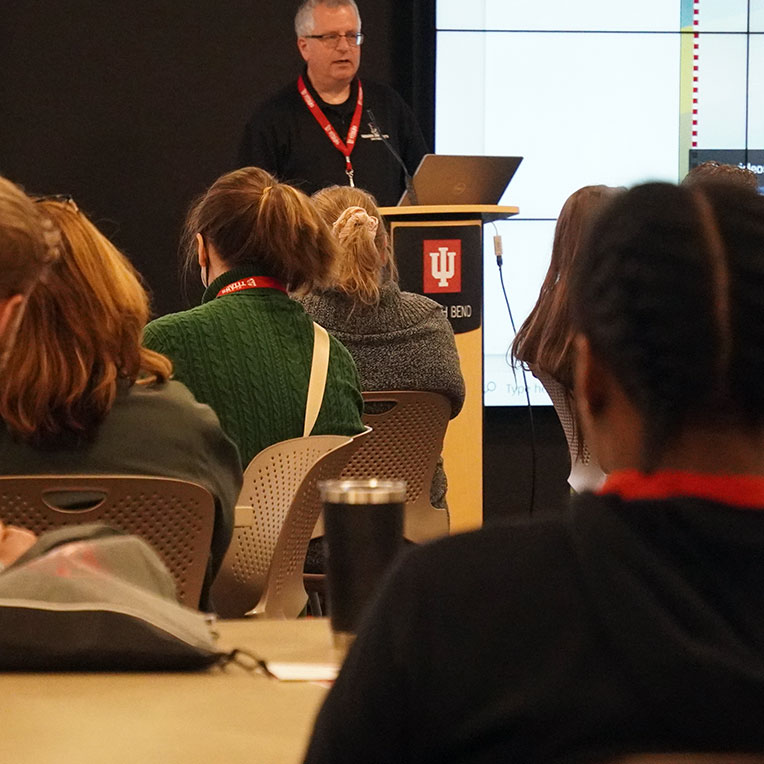 Goals of the Titan Success Center
Build rapport with the students
Offer best practices around adjustments to college from orientation to graduation
Provide quality academic guidance
Partner with professional and faculty advisors to promote retention and student success
Provide higher levels of support by identifying resources that help students achieve their goals
Empower and educate students by identifying resources that help students achieve their goals